At Work
On-site clinic with doctor and nurses
Full breakfast & lunch provided
Severance is paid in full each December
At School
Scholarships available to community for college or specialized trade school
Congratulations to our recent graduates who both received diplomas in communication science!
OSCAR FABRICIO CABEZAS CARCAMO
SARA LORENA PEÑA TEJADA
IVAN ALEXANDER ROQUE
MIGUEL RODRIGUEZ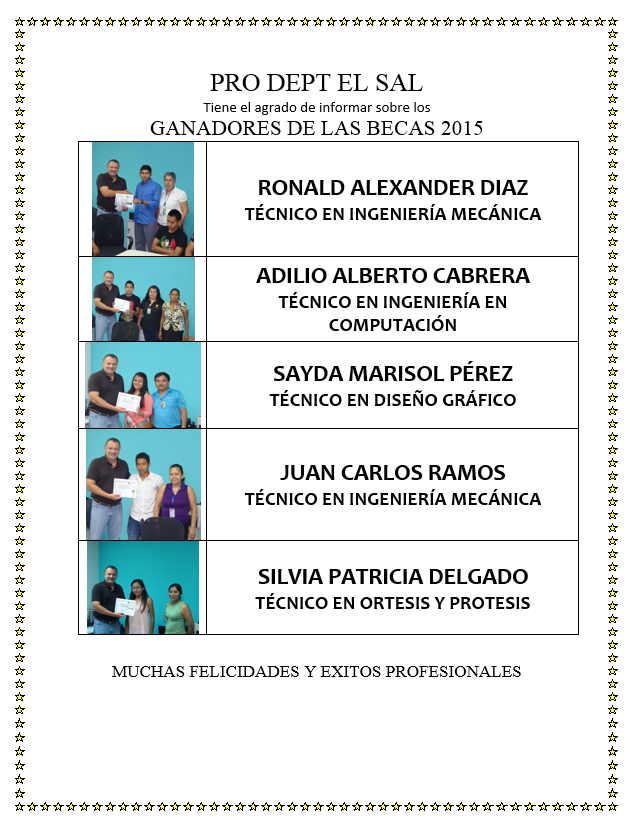 At Play
Company soccer & basketball teams
2014 gift donation and Christmas celebration with a local community in partnership with the Lion's Club of San Salvador
At Our Best
Initiatives to reduce energy consumption and overall carbon footprint have been quite successful the past 4 years. Overall consumption has decreased as our production volume (measured in person-hours) increased.